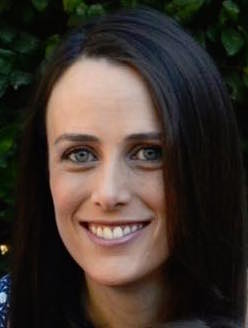 About Me
I was born in England, and moved to America when I was nine years old. I have always had a passion for writing and literature, and growing up always had my nose in a book. I earned my Bachelor of Arts from Simmons College in business management, and worked for a number of years in corporate finance. I left four years ago to become a stay at home mother, and to concentrate on my passion - writing for children. I live in Los Angeles with my two young children who inspire me daily, and my extraordinarily supportive husband.
What I Write...
I have written a number of manuscripts ranging from simple to more complex plot lines, but all aiming to combine heart, a drop of humor, and a surprise twist. I spend every free moment I get working on my craft, and thoroughly enjoy dreaming up, writing, and editing manuscripts.
My Goal...
My goal is to write and hopefully publish picture books that touch the lives of my readers. Growing up I found humor, adventure, and comfort from countless books at different times in my life, and loved being lost in a world someone else created. Now, as a parent to two small children, I see the magic of the world of books through their eyes. The picture books we read truly touch them; they soothe them, they make them giggle uncontrollably, they generate a zillion questions. My children learn from the books we read, and are inspired by them as well. My hope is to touch a young audience in this way. I hope to make children laugh, to inspire curiosity, and create a magical world they can lose themselves in time and time again.
Recent classes...
The Children's Book Academy - Craft and Business of Writing Children's Picture Books (April - May 2018) - Kelly Delaney & Dr. Mira Reisberg
The Lyrical Language Lab - Punching up Prose with Poetry (Jan-March 2018) - Renee M. LaTulippe
UCLA Extension - Picture Book I WRITING X 441.1 (Fall 2017) - Terry Pierce
UCLA Extension - Writing Picture Books for Children: A Beginning Workshop ENGL X 470.51 (Summer 2017) - Sherry Shahan